Hsu & Associates LLC provides counseling, training and mediation services to human resources professionals and managers on all aspects of the employment relationship.

The firm also provides ombuds, facilitation and workplace investigation services to clients.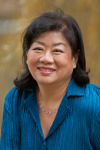 Legal Counseling
The employment relationship, which developed years ago between employers and employees through informal handshakes, has become more challenging in the face of legal compliance requirements, cross functional reporting and other business needs.

| | | |
| --- | --- | --- |
| Today's employers are confronted with a myriad of workplace issues ranging from harassment and discrimination concerns to wage disputes to providing employees with workplace accommodations and job-protected leaves of absence. Business decisions and operational changes alter the dynamics of interpersonal relationships, which often give rise to other challenges, including inappropriate behavior, the need for performance coaching and threats of workplace violence - all matters with complicated legal ramifications. HR professionals are under more pressure than ever to be prepared for anything that comes their way. Hsu & Associates LLC provides proactive and practical counseling to managers and human resource professionals in all of these areas, working with clients on all aspects of the employment relationship with the goals of minimizing legal risk and maintaining compliance with federal and state employment laws and regulations while promoting a positive, rewarding and productive work environment. | | |
The firm also consults to senior executives in reviewing and negotiating employment-related agreements and navigating difficult workplace situations.

Hsu & Associates LLC provides services at reasonable and competitive rates, on an hourly, retainer or flat-fee project basis.
---
The content of the Hsu & Associates LLC website is for informational purposes only. It is not, nor is it intended to be,
legal advice and should not be relied upon for legal opinion. Any use of this website does not establish or otherwise create
an attorney-client relationship between you and Hsu & Associates LLC. You should not send any confidential information
regarding potential legal services until you have a written agreement with Hsu & Associates LLC to provide you with legal services.
Any information submitted through this web site or any internet email sent through this website will not be treated
as confidential. You should consult an attorney in your jurisdiction for specific advice regarding your own situation.
Any use of the contents of this website is prohibited.