Hsu & Associates LLC provides counseling, training and mediation services to human resources professionals and managers on all aspects of the employment relationship.

The firm also provides ombuds, facilitation and workplace investigation services to clients.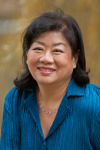 Ombuds




The Ombudsperson is a confidential and neutral resource for members of any organization's community.

As a trained Organizational Ombuds, Vivian Hsu helps individuals explore concerns relating to the workplace environment including fair and equitable treatment, interpersonal relationships, management concerns, harassment and discrimination. Through the use of conflict coaching, informal mediation, group facilitation and thoughtful diplomacy, Vivian will help individuals assess, prevent or address challenging problems which they bring to her in this unique capacity.

Vivian is the Ombudsperson for Mount Holyoke College. She is a member of the International Ombudsman Association, and subscribes to IOA's Code of Ethics and its Standards of Practice, including confidentiality, neutrality, independence and informality.
---
The content of the Hsu & Associates LLC website is for informational purposes only. It is not, nor is it intended to be,
legal advice and should not be relied upon for legal opinion. Any use of this website does not establish or otherwise create
an attorney-client relationship between you and Hsu & Associates LLC. You should not send any confidential information
regarding potential legal services until you have a written agreement with Hsu & Associates LLC to provide you with legal services.
Any information submitted through this web site or any internet email sent through this website will not be treated
as confidential. You should consult an attorney in your jurisdiction for specific advice regarding your own situation.
Any use of the contents of this website is prohibited.